Siargao 1st National Surfing Cup kicks off
GENERAL LUNA, Siargao Island – The 1st Mayor Sol's National Surfing Competition kicked off Wednesday morning at the Cloud 9 surfing site in this town.

The surfing event, reopened two years after the pandemic and nine months after the onslaught of Typhoon Odette, is slated until Oct. 1.

Some 140 Filipino surfers - 121 males and 19 females - from various parts of the country will compete in the event.

Of the male surfer participants, 109 are local surfers from Siargao while 12 came from the provinces of Baler and Sorsogon in Luzon, and Samar in the Visayas.

All the female participants are from Siargao Island.

A total of PHP1.5 million in cash prizes await the winners, with the top 12 qualifying for the 26th Siargao International Surfing Cup scheduled on Oct. 15 to 21.

During the opening day of the competition, 16 heats are slated for male surfers and four heats for women players.

"We are blessed with good waves today," said Mayor Sol Matugas, who joined the surfers at the opening of the games at 6 a.m. Wednesday along with her husband Francisco, the former governor.

"The bold move to revive the tourism industry in General Luna and the rest of Siargao Island has begun as we are expecting more visitors to come to witness this event," she added.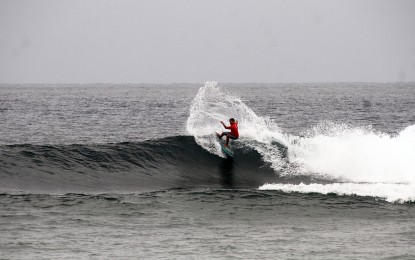 Matugas noted that hotels, resorts, and other accommodation facilities here were fully booked since Tuesday.

Surfing competitions, she said, have been the largest crowd-drawer in Siargao Island for the past 30 years.

Surfing competitions started on the island in 1992, while the international surfing cup has been running for the last 26 years.

Matugas thanked the players, judges, the United Philippine Surfing Association, and sponsors for supporting the event.

Surigao del Norte 1st District Representative Francisco Jose Matugas II said the event has marked the return of the fun and thrill on the island. (PNA)

Source: https://www.pna.gov.ph/articles/1184800